VR for Astronomy
I started Virtual Reality for Astronomy (VRA) in 2022 to promote XR (VR/AR/MR) methods for reducing the carbon footprint of astronomers (sustainability), enhancing the educational power of astronomy lessons, and improving both accessibility and inclusivity in all astronomical activities. The goals through 2025 are the following:
Stream an entire in-person astronomy meeting or seminar in VR 360 for remote participants (hybrid).
Convene an astronomy meeting entirely in VR (only remote).
Develop five or more astronomy lessons where students enter a VR space as part of the lesson.
Stream and record a selection of undergraduate and graduate astronomy course lectures in VR 360.
Host entirely VR astronomy nights for the public (streaming).
Create VR tours of University of California astronomical observatories (recorded).
Additional resources:   The Future of Meetings, Educators in VR, Astronomers for Planet Earth
Also, here are two articles from NASA Goddard and Scientific American on how some of my colleagues are using VR for astronomical research.
2022 News
In June 2022 I tested if a VR camera can be used to stream and record a conference as an alternative to the 2D options of Zoom, Webex, and Teams.  I posted my results as a YouTube VR video.  Bottom line: with good preparation, it works!  All conferences could offer a 360VR mode of remote participation at an initial cost of roughly $1000 USD for a low-resolution but viewable implementation.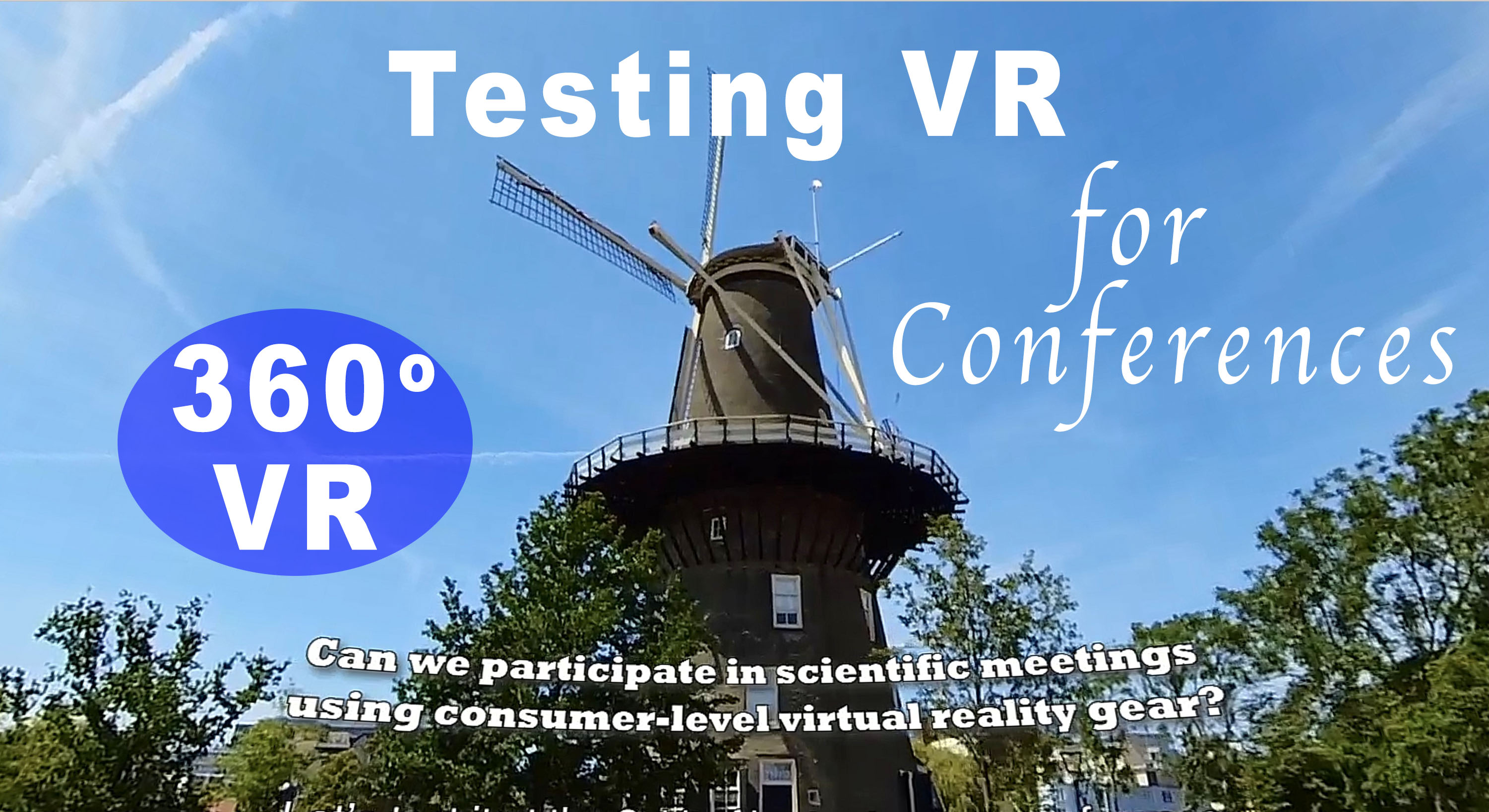 In November 2022 I gave a 2D recorded presentation on my VR experiment to the Astronomers for Planet Earth 2022 Symposium.